Trial and error is a method that most entrepreneurs follow when it comes to protecting your online reputation. Many times in business when an error is made, they can fix it. While this can work in many parts of business and most of the time, problems eventually get solved without any further damage done a business's online reputation, the "fix it later" method does not work. It's imperative to be proactive about managing an online reputation before there is too much damage done. The following four tips protect and improve your business on line reputation.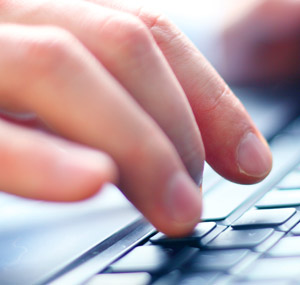 1. Understand the anatomy of your online reputation.
Your online brand is your entire digital footprint — every news article, video interview, Facebook post, Yelp review, Instagram photo, or other information about you on the internet. While each piece of data influences your overall presence, those that appear on the first two pages of search engine results have the most significant impact. Regularly Google searching your name can help you keep an inventory of the content being distributed about your company.
2. You can't build a brand if you don't know who you are.
Powerful brand building isn't just about removing and suppressing harmful content — it is about building and aligning your overall online image with your authentic brand. Ask yourself some key questions to determine your goals. What are you trying to communicate? Who is your target audience? When your intention is clear, you can successfully create content that supports your voice and highlights your success?
3. It's easier to build a good reputation than fix a bad one.
It's easy to ignore your online reputation when everything is going well. But when a crisis strikes, suddenly the information about you on the Internet can determine how the media, clients and even your personal relationships will react. An entrepreneur needs to be proactive. Be on top of your digital footprint before a crisis happens. If you lack an online presence or have a negative reputation, a crisis situation can become a top story. But, if you have established an authentic, positive, and robust reputation, the same event can be a blip on the radar. If something happens, take a step back and look at the big picture. Quick reactions can turn a minor crisis into a disaster.
4. Know your tools.
As you develop a strategy to repair, build or monitor your reputation, it is essential to understand that press can be a powerful tool when sculpting a reputation, but without proper optimization, the press you receive may not even show up in search results.